Meet our School Buddies...
Zoey & Niamh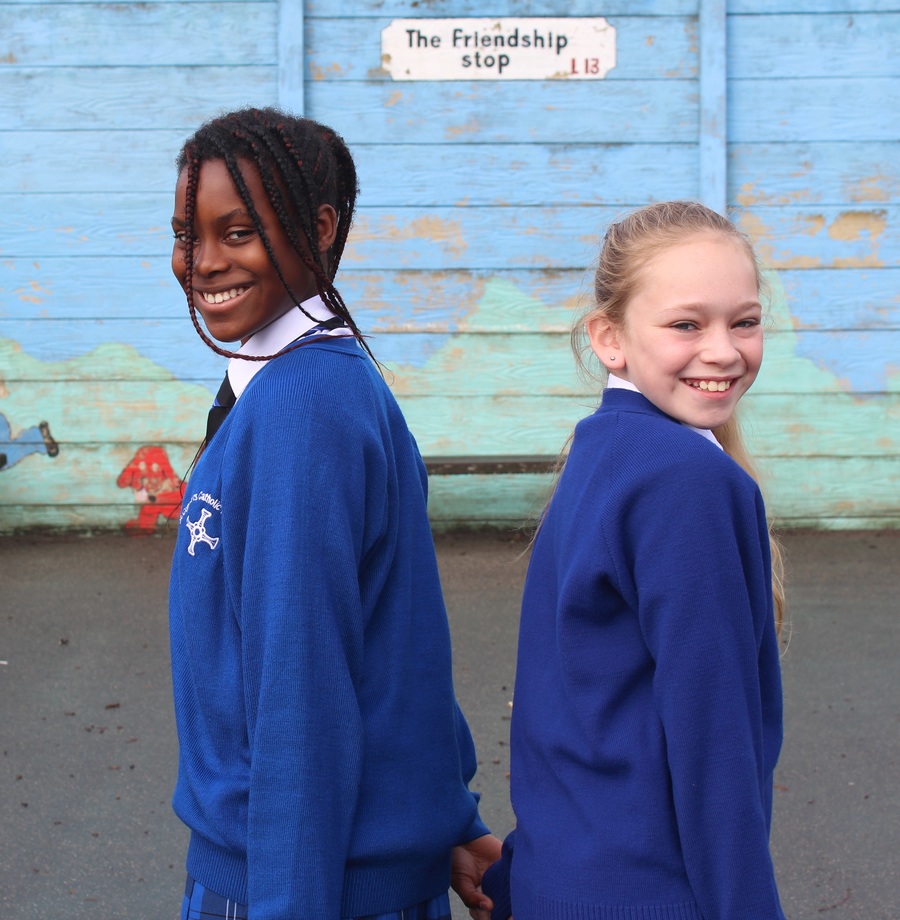 Meet our School Councillors...
Lilly & Ryan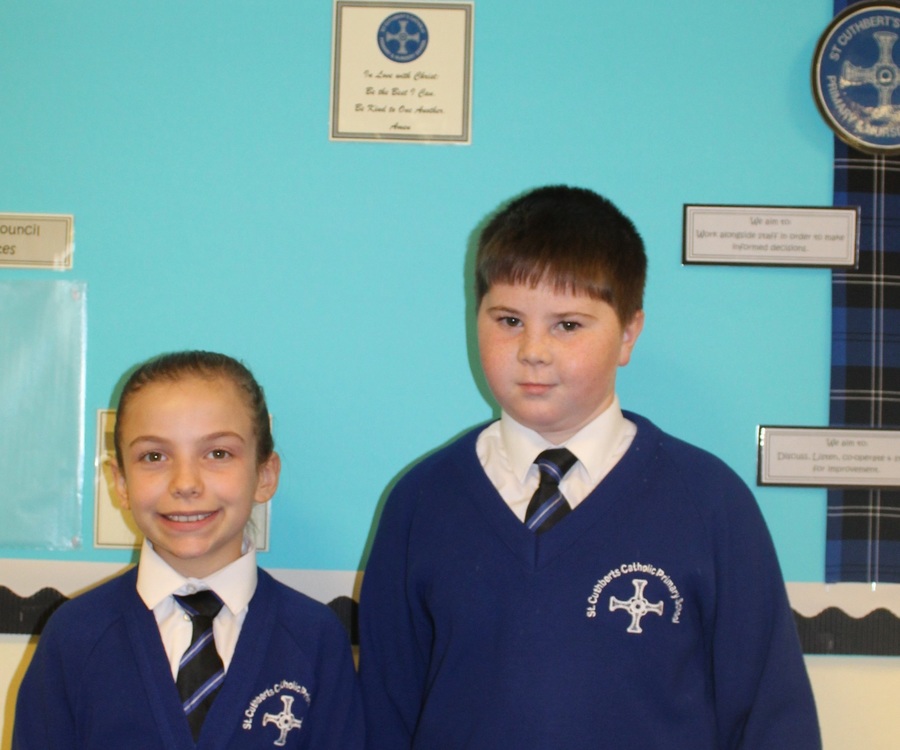 Miss O'Callaghan, Mrs Bellis-Knox
Mrs Molyneux & Mrs Jones
*******************************
We work extremely hard throughout Year 6 and hope our class page gives you an overview of our exciting and engaging Creative Curriculum; as well as all the fun activities and workshops we participate in throughout the school year!
Supermarket Visit
Our visit to local supermarkets was FANTASTIC! We all really enjoyed looking for bargains as we were set the challenge of purchasing the necessary ingredients for making the BEST pan of Scouse! Each of the four shopping groups had a tight budget to stick to - every penny counts! Not only did we have fun in the aisles but we were also praised by members of the public for how well we were representing St Cuthbert's. We simply loved this real-life experience!
New class activities coming soon!