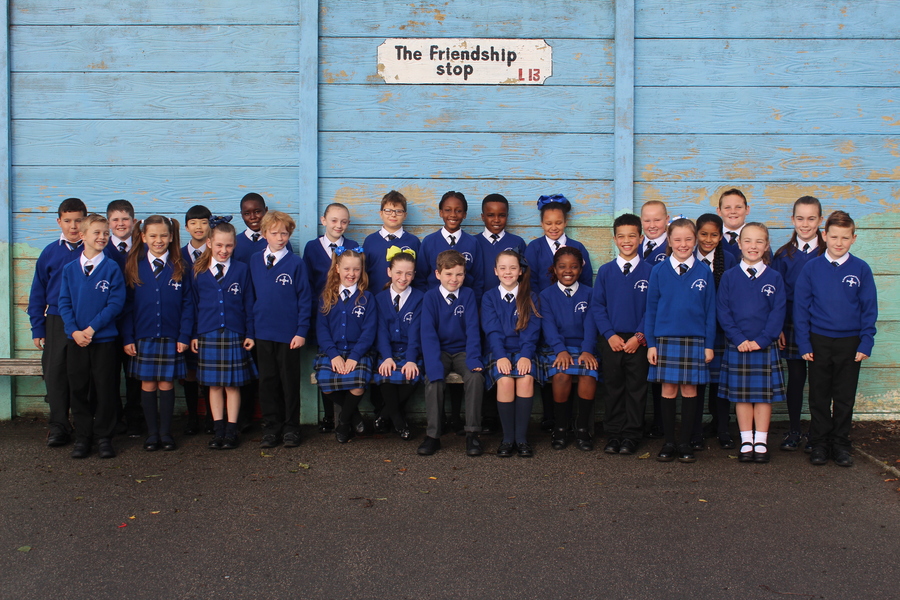 Miss Murphy & Miss Stanbridge
*******************************
We work extremely hard throughout Year 5 and hope our class page gives you an overview of our exciting and engaging Creative Curriculum; as well as all the fun activities and workshops we participate in throughout the school year!
Class Buddies: Jake & Abbie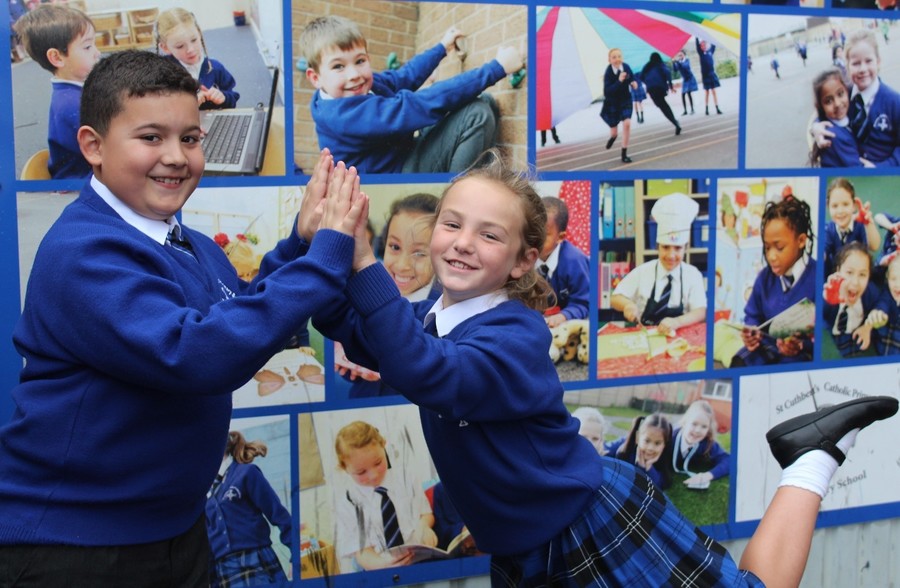 School Councillors: Emem & Jessie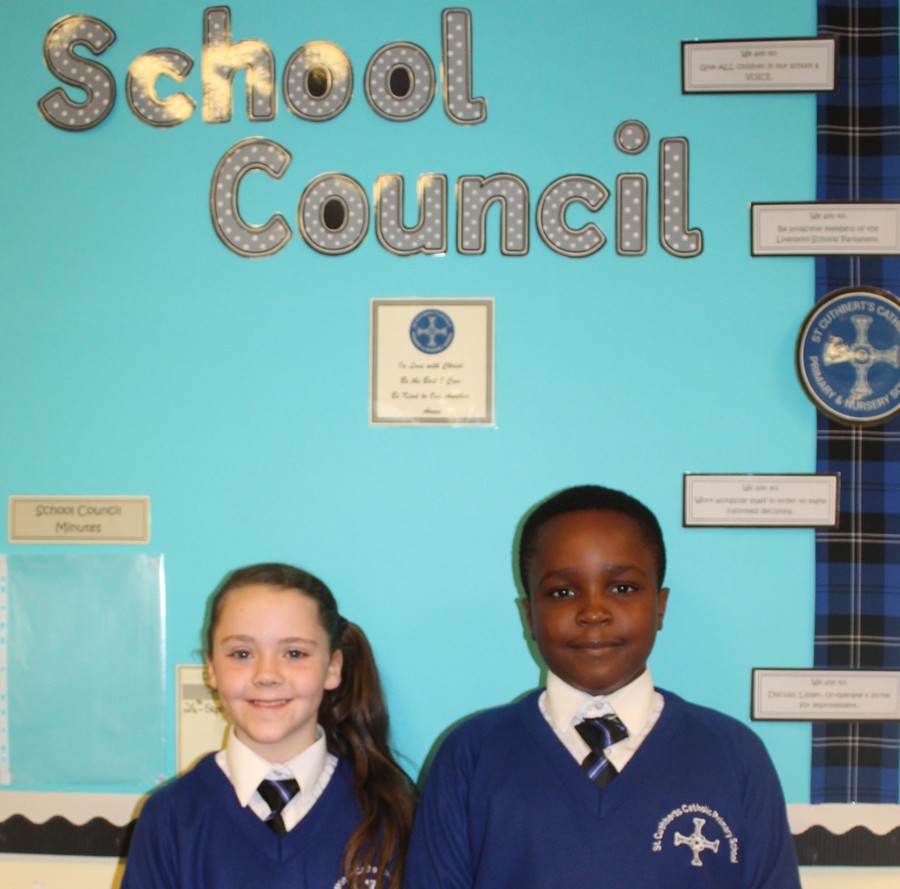 Philosophy for Children
The focus for our philosophical enquiry was the book 'Not Now Bernard'; Year 5 enjoyed expressing our opinions and ideas. We worked independently and in groups to formulate our final question.

Let's pretend our world was parent free ...

Naomi - "I disagree because there would be no one to take care of me and my family mean a lot to me".

Stephen - "At first I thought it would be great because there would be no one to nag me! However, after our discussion I now think it is too much of a responsibility to take care of myself so a parent-free world would be a bad idea".

In My Liverpool Home

As part of our curriculum theme 'In My Liverpool Home', Year 5 & 6 took a tour around our fabulous city! We boarded the City Explorer and alongside our staff and tour guide John we uncovered some impressive facts to broaden our knowledge of the wonderful place that we call home.

We certainly didn't forget our cameras ... Just look at some of the iconic Liverpool sights we captured on our journey together!

Premier League Primary Stars
We entered a poetry competition ran by Everton Football Club, our task was to create a poem about resilience and the key message ... "If at first you don't succeed, try, try again".

Jessie & Jedidiah were selected along with 10 other winners from Liverpool Schools all over our city,
Carl from Everton football club visited us to present them with their Everton goody bags and of course another proud Evertonian congratulated them too!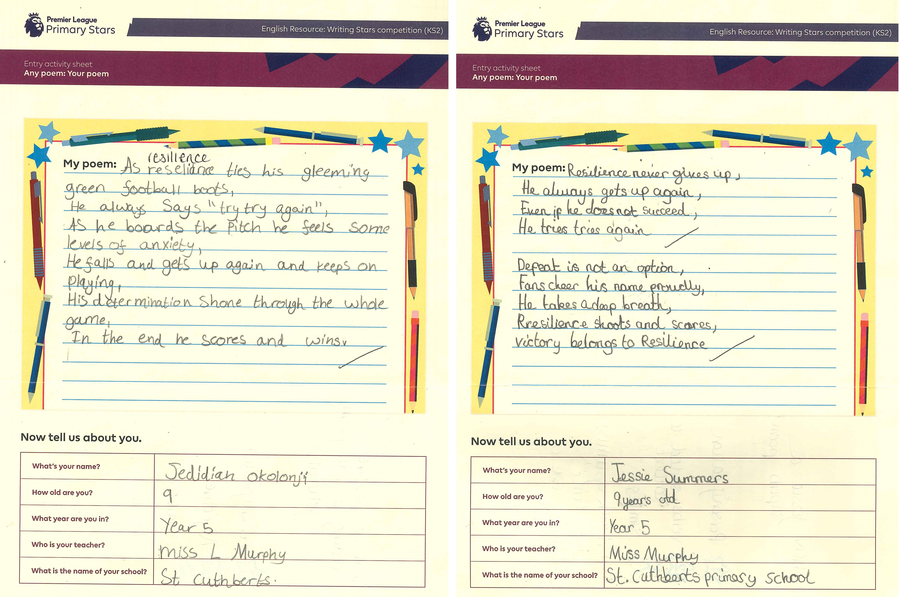 The Passion Play

A journey of Love, Betrayal and Rejoice

Year 5 shared Jesus' final journey with our school community. Throughout the week each class had shared the Stations of the Cross; therefore it was our role to portray the Passion of Jesus. Each member of our class played their part in order to show how Jesus selflessly sacrificed his life for us.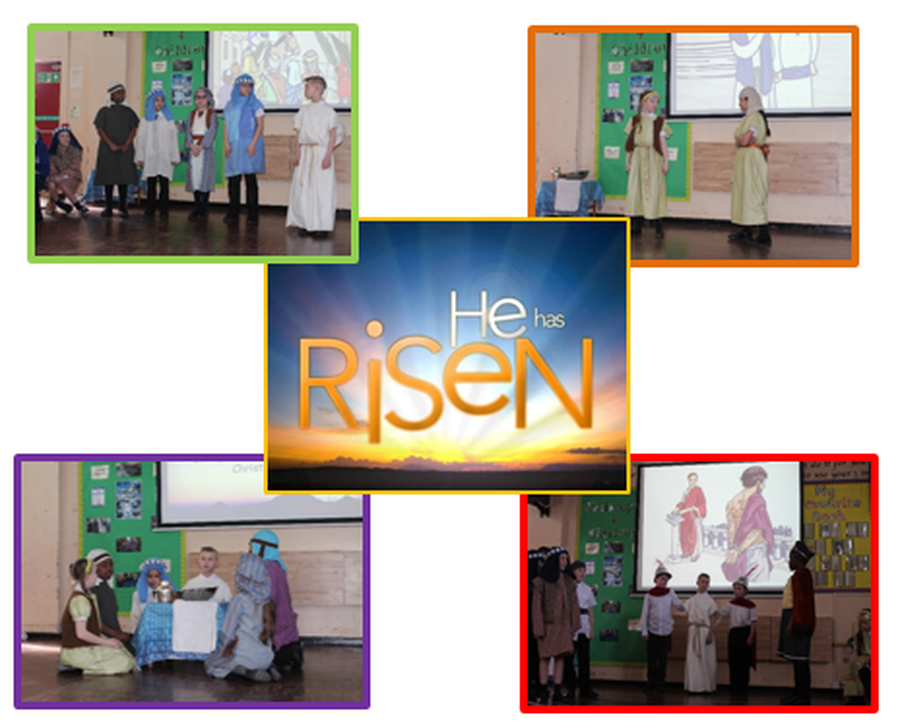 Chester Zoo
On Thursday 22nd February, our school visited Chester Zoo, this was a fantastic experience which we all thoroughly enjoyed! When we returned we used our trip in so many of our lessons such as Maths, Writing and Art.
Chester Zoo: Quotes from the Day ...

"To be honest the Aye-Aye is a very cool animal but very unusual at the same time. It was the most interesting animal I discovered especially because we had explored this in our Science lessons with Miss Green" - Emem

"As we explored Chester Zoo suddenly our group got a little lost ... Luckily, we had Lexie in our group she showed off her map reading skills which helped us find our way back to the coach" - Halema

"My favourite memory has to the Bat Cave, my petrified group leader (Mrs Davies) clung onto my back screaming so loudly. What great fun we had!" - George